How Exercise Makes You Healthier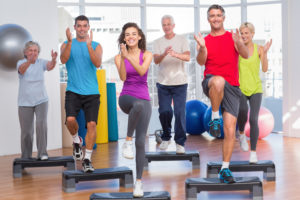 Are you struggling in some areas of your life such as sleep, fatigue or anger but  you are not sure what to do about it? One of the easiest thing you can do is to become more active. You can start being active at home. There are plenty of opportunities that are right under nose.  It is not necessary to purchase any equipment.
Being physically active  is one of the most natural things we can do to enhance our lives. It is also easily accomplished through everyday chores and activity when we don't rely on machines to do all the work for us. Here are few ways regular exercise makes you will healthier.
1) MAKES YOU LESS ANGRY
Studies confirm that exercise can reduce anger in people. Physiologists report that even a small amount of exercise can have a significant impact on the buildup of anger. It is suggested that a neurotransmitter in the brain, by the name of serotonin, plays a huge role in the buildup of aggression in humans as it does in animals and rodents. If serotonin levels are low, then anger is increased, and if levels are high, then anger significantly decreases. So, by exercising for just 30 minutes a day three days a week, you can increase levels of serotonin, therefore, reducing anger. This may prevent you from blowing up in a situation that would otherwise tick you off and allow you to deal with it more rationally.
2) MAKES YOU SLEEP BETTER/ REDUCES INSOMNIA
Although exercise has been long associated with inducing sleep, only recently has it been suggested in a few studies that exercise can actually increase the length of sleep and also reduce the time that it takes to fall asleep in people who suffer from chronic insomnia. This is attributed to the effects of body-heating caused by exercise. An increase in body temperature is triggered, and then the post-exercise drop of temperature may induce falling asleep. Aerobic exercises, such as walking, spinning, swimming, running, etc., can be used specifically for this purpose.
3) ENCOURAGES HAIR AND NAIL GROWTH
Along with eating healthy, using natural products, and caring for hair topically, exercise is one of the most effective ingredients for long, nourished hair. Sweat is produced from effective exercise and in that, toxins are released through the scalp, unclogging hair follicles. This gives the hair room to breathe and grow. Exercise also increases blood flow to the scalp. Increased blood flow means an increase in nutrients and oxygen to feed the hair and promote natural hair growth.
4) HEALTHIER LOOKING SKIN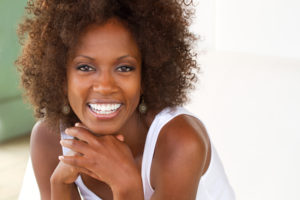 As with the benefits of exercise and hair growth, in the same manner, exercise benefits healthier skin. When we exercise, toxins and waste are released through excretion. The way we excrete through our skin is by sweating through our pores. When those pores are cleared out, this reveals fresh skin. In addition to that, the blood circulation to the surface of the skin during exercise, as well as the building of firm muscles, gives the skin a much smoother appearance.
5) HELPS YOU MAKE BETTER DECISIONS
Physical activity has a profound impact on the brain. It can improve the brain's ability to inhibit distracting stimuli from psychometric tasks. In that, exposure to regular exercise can improve the ability to only consume relevant product information, as opposed to being bombarded by every single bit of information presented before you. Your brain function is much more stable and slows down the decline of cognitive abilities as it relates to aging. Therefore, your memory and thinking skills are energized and less affected by the daily wear-and-tear of aging.
6) GIVES YOU MORE ENERGY
Feeling fatigued is, unfortunately, a common trait in many people. Adequate nutrition and sun exposure play a big role in providing you with energy, but so does exercise. The human body is designed to be regularly active, therefore, living a sedentary lifestyle can deprive the body of what it naturally craves; movement. Regular movement or exercise keeps a constant flow of blood pumping through the heart and working the hearts muscles. These wards off any feeling of sluggishness, because the heart, which is the center of circulation in the body, is clear, therefore, has no trouble doing its work and distributing healthy blood flow for energy.
7) STRENGTHENS THE IMMUNE SYSTEM/ LESS VULNERABLE TO DISEASE
Regular moderate exercise is a vital element in enhancing the immune system. It has been proven that Macrophages cell production increases during physical activity. These cells attack the kind of bacteria which lead to upper respiratory tract diseases. All types of cells that are responsible for immunity circulate more rapidly during an exercise session, and in this cycle, they kill off both bacteria and viruses. A few hours after exertion, though, the body will return to its normal state, so to maintain a continuous bacterium-fighting immune system, you should maintain a regular exercise routine throughout the week. But beware, extensive high-intensity exercise will produce the opposite effect.
8) IMPROVES SELF-CONFIDENCE
Just as how exercise can reduce anger and stress, it can also improve self-confidence especially in the bedroom . The increased overall circulation of blood flow in the body provides you with energy to perform tasks, and, in the same breath, is a natural mood booster. When you exercise, you set yourself up to execute a certain series of tasks and to achieve particular results from your work. At the end of completing those tasks, you feel a sense of accomplishment. Taking care of your body gives you a sense of purpose in life, so by doing self-focused things such as exercise, you love yourself more, thus, gaining more self-confidence.
9) MAKES YOU PHYSICALLY STRONGER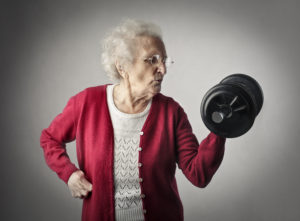 It's quite obvious that by conducting exercise, you will gain strength. A lot of people who are physically weak are more likely the ones who live a sedentary or less active lifestyle. When you are more physically active, the muscles break down and then rebuild themselves even bigger on a regular basis. So, each day that you incorporated exercise, the muscles strengthen, making you stronger. Although, it is important to also incorporate rest days to give the muscles time to repair and actually build after the breakdown.
10) LIVE LONGER
It is a renowned fact that by maintaining physical activity, you are more likely to live a longer life. Otherwise, you wither away faster. But recent studies place a number on these facts. It has been estimated that by maintaining a 150-minute course of moderate exercise throughout the week (that can be split into 30 minutes a day, five days a week), you can increase your lifespan by 3.4 years. So, if you have the intention of living a long life, then healthy eating, positive thinking, good energy/vibes, and exercise, grouped together will drastically increase your life span.
By exercising, you can live a more happy and fulfilled life. Try it out . You might like it.