How To Check Your Cholesterol At Home

Cholesterol Testing at Home
Cholesterol is a type of lipid or fatty substance in the blood. Too much cholesterol in the body can be a serious issue as this can be deposited within the walls of your blood vessels. In effect, high cholesterol levels that accumulate in time will make it difficult for blood to flow. This condition is called "atherosclerosis," and can put you at higher risk for heart attack, stroke or other heart-related problems.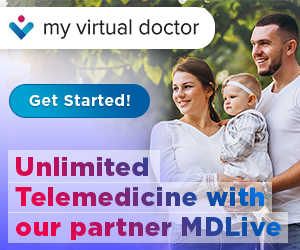 Hence, cholesterol testing may be a good idea if you have risk factors for high cholesterol and heart problems such as:
• a family history of heart problems
• history of high cholesterol
• obesity
• being 45 years old and above
• high blood pressure
• diabetes
• kidney disease
To check your cholesterol levels, simple blood tests can be done to measure the different (especially harmful) types of fatty substances in the blood. The following tests can be done in the comfort of your home:
• Cholesterol Home Kit
• Strip vs. electronic
• Total cholesterol kit
• HDL and triglyceride kit
CHOLESTEROL HOME KIT (with strip)
How they wo
rk?
There are two basic types of cholesterol home kits. One type is done entirely at home, and the other requires you to mail or ship some parts of the kit. The latter employs a laboratory test for completion. Both types of kit can be purchased from your local pharmacy, medical supplier, or online. Typically, the cholesterol home kit consists of a test kit, lancets to pierce the skin, test strips that change color when a chemical reaction takes place, gauze and bandages. For home test kits that are sent to a lab, included is a collection kit, a pre-paid mailer or shipping labels.
To use, you need to first wash your hands to prevent infection. Next, you need to prick your finger with a lancet, then allow the blood droplet to come in contact with the test strip. The strip will change color after a few minutes. You need to match the final color against the color guide that comes with the kit so you will know the level of cholesterol in your blood.
Are they accurate?
The accuracy of the cholesterol home kit varies depending on factors such as the brand or how accurately you follow the directions for use. In the US, the most accurate cholesterol test kits are generally those that are certified by the Centers for Disease Control and Prevention (CDC). These are referred to as CDC-certified and are considered as precise as the cholesterol test your doctor uses.
Average cost
A cholesterol home kit which can be completed at home can be bought for $15-$25. Kits requiring shipment to complete cost from $25-$50.
Pros
• Effective and convenient – instead of going to a clinic, or your doctor's office to have your blood sample taken, the home kit can be a good alternative. It can be a convenient way to know your blood cholesterol. Most manufacturers claim that their test kits are up to 95% precise when used correctly
• Fast results- You no longer have to wait for hours or days to get the results, because it will give you results within minutes
• Affordable- cholesterol home kits are typically less expensive than other forms of cholesterol testing
Cons
• Limited information- Most cholesterol home kits only test particular types of cholesterol. This may limit you and your physician from getting a complete insight of your cholesterol status. To know the real score of your body's cholesterol, you may want to choose a home kit that tests for specific fatty substances. Ask a recommendation from your doctor for the test applicable to your condition.
FDA approved
​There are some cholesterol home kit brands that the food and drug administration (FDA) have approved. But not all cholesterol home kits available at your local pharmacy or online have met the FDA's stringent standards. To know which home test kits are FDA-approved, you can check out the FDA's over-the-counter database at their official website.
CHOLESTEROL HOME KIT (with electronic meter)
How do they work?
The newer versions of the cholesterol home kit include an electronic meter, which functions in the same way as a blood glucose meter. After pricking your finger and placing your blood droplet on the test strip that should be attached to the electronic device meter, a small computer inside the device measures the amount of cholesterol in your blood instantly. A cholesterol reading will then display on the monitor.
Are they accurate?
Generally, the accuracy of a cholesterol home kit with an electronic meter can be as accurate as the test results your health care provider provides. This type may also lead to fewer errors that you might make in reading a color change by yourself. However, it is important to understand that the reliability of the electronic meter kit still varies with significant inconsistency.
The accuracy largely depends on factors, including:
• Precision of how you follow instructions- whether you understood and followed instructions properly could be a factor that can affect the accuracy of results.
Consider answering the following questions:
– Was fasting required? Did you comply?
– Were you able to get a good drop of blood on the strip?
– Were you able to read at the right time?
– Are you sure that the test kit was adequately stored and that none of the test strips were past their expiry dates?
• The brand you choose- different brands or manufacturers can mean a significant difference in the quality of the home test kit and the results that you get
• Certified product- whether the kit is approved by the CDC or FDA may be crucial. Consider looking into this when choosing the product you want to buy.
Average cost
Typically, the electronically-metered cholesterol home kit is more expensive than the paper test strip, and on the average can cost between $100 to $150.
PROS
• Availability- Most cholesterol home test kits with electronic meters can be purchased from your local pharmacy, medical supplier, or online retailers.
• Easy to use- All you need is a drop(s) of your blood put into the exact portion of the strip (as per instructions). Your results should be available within minutes, or even seconds.
• Good for monitoring- Electronic cholesterol meters are great alternatives for monitoring your cholesterol levels, especially if you have a history for having high cholesterol.
CONS
• Lacking information- Most kits with electronic meters only measure a particular portion of your cholesterol. This information may be incomplete for analysis by your physician.
• Accuracy- The accuracy of results fluctuate from brand to brand. Other factors to consider include: how precisely you understand and comply with instructions, whether the meter has been properly calibrated, and the quality checks undergone by the product.
FDA approved
Not all electronic meters packaged as cholesterol home kits have been tested and approved by the FDA. There are several ways to check if the FDA has regulated the digital meter kit you are about to purchase. Ask the medical supplier, vendor, or pharmacist selling the test kit. If the home test is not listed in the approved database of FDA, this means that the US government has not determined whether this test is effective, reasonably safe, or substantially the same quality as other legally marketed electronic cholesterol meter-kits.
How they work
Checking your cholesterol levels may be a good idea to get a picture of whether or not your values are outside the recommended safe level. Many cholesterol home test kits measure only total cholesterol. Having this kind of test will give you a rough overview of the overall level of cholesterol in your blood. Total cholesterol is typically measured in mmol/L. This test may be recommended for individuals with:
• age of 45 years and older
• diabetes
• long-term kidney disorder
• heart conditions
• thyroid problems
• family history for the diseases mentioned
Before you collect the blood sample, you should be instructed to wash hands thoroughly, if possible, with warm water for a minimum of 30 seconds, without soap. The best time to take a sample is first thing in the morning before you have used hand moisturizers. You need to follow the instructions of the manufacturer in obtaining the blood sample, and if the test requires being shipped to the laboratory for analysis.
Are they accurate?
Cholesterol levels can naturally differ daily, and may also be influenced by the time of the day the test is done. The accuracy of the test you use is usually reflected on the outside label of the home kit. The reliability of your product may be confirmed if it has been approved by the FDA, and certified by the CDC or other reputable regulating bodies.
Average cost
This test can cost anywhere between $15 to $30. If the home kit needs to be sent to a laboratory, this can cost more–on the average between $70 to $200.
PROS
• Prevention- Doing thorough monitoring such as a total cholesterol test can detect health problems or risks before they become acute. After obtaining your results, your doctor or health provider can give you proper education on your cholesterol levels as well as recommendations for healthy diets and exercises.
• Baseline screening- In today's era of fast-food chains, cholesterol screening can be beneficial even for young people. Heart-related problems are now pervasive in the younger generations due to high cholesterol diets, lifestyle, and lack of exercise.
• Affordable- Total cholesterol home kits can be the cheapest option for home cholesterol screening.
• Quick results- With home kits for total cholesterol, you can read and interpret results swiftly, in comparison with tests done at the doctor's clinic or hospital laboratory.
CONS
• Lacks precision- If your total cholesterol result comes out higher than 200mg/dL, you may need to get a second screening. This should depend on your physician's advice to verify the results. The total cholesterol home kit alone may be too general, lacking the details and precision to get the whole picture of your cholesterol health.
• Insufficient information- the results you obtain from your total cholesterol home kit cannot replace your physician's advice. If the results are too high, you may be advised to undergo additional tests. These add-on tests typically are more specific. They should check whether your high cholesterol is primarily due to the bad or good types of fatty substances.
FDA approved
Several total cholesterol home test kits are regulated and approved by the FDA. An over-the-counter database is available to check whether the total cholesterol kit you are about to purchase has passed stringent FDA guidelines. This database is found on their website and is an excellent resource to review cholesterol home kits that are FDA-cleared.
HDL & TRIGLYCERIDE KIT
How they work
As with other home kits for cholesterol, this test is quick and convenient to perform. Only a small finger prick using a lancet is required. Your drop of blood is placed on a test strip which changes color and is then ready to be interpreted after the required number of minutes. The strip may also be inserted to a digital meter, and the result will be available in a few minutes.
This type of kit is another alternative that can obtain a more detailed picture of your cholesterol profile or lipid profile. It will provide you information on the following:
• High-density lipoprotein (HDL)- This is your "good" cholesterol. Medical experts think that HDL assists in moving your excess cholesterol from your cells back to the liver, to be eliminated from your body. Hence, higher levels of HDL can be beneficial for your heart.
• Triglycerides- This fatty substance stores energy for the body. In abnormally high amounts, it can increase your risk for heart disease. This often occurs, especially when your good cholesterol is low, and your bad cholesterol is high.
• Low-density lipoprotein (LDL)- The test will not directly measure your levels of LDL, but with the information obtained from the result of the test, it can be calculated. LDL is often called the "bad" cholesterol because it tends to stick to the walls of your arteries and block efficient blood flow. Elevated LDL may increase your risk for heart problems.
Are they accurate?
Results can vary and are not always accurate. However, if you feel that home cholesterol testing is preferable for monitoring your cholesterol, ask your doctor to recommend a reliable HDL and triglyceride home kit.
Average cost
The cost of the HDL and triglyceride cholesterol kit is variable and can range from $50 to over $150. For the type of kit that needs to be sent to a specific laboratory after you perform the test at home, the expense can run from $100 to $250.
PROS
• Quick & easy- The HDL and triglyceride home test kits are available from pharmacies or online. These kits can be a more convenient option than going to the laboratory to have your blood drawn.
CONS
• Reliability- The reliability of this cholesterol home kit would still depend on factors such as the manufacturer, the brand, the expiry of the product, and how precisely you follow instructions to perform the test.
FDA approved
​Not all HDL and triglyceride home kits are FDA approved. To be sure whether the home kit you use is FDA certified, you should log in to their website and check their database for over-the-counter tests. You will be required to input information,including the test name, the manufacturer's name, and test type.
TAKE-AWAY NOTE
Elevated cholesterol is a common health issue with several risk factors and causes, including unhealthy diets, genetics, being overweight or obese, having a large waist circumference, smoking, lack of exercise, among others. High levels of cholesterol are often manageable and can be treated with lifestyle change or medications.
Monitoring your cholesterol levels at home to maintain optimal health can be done with a variety of cholesterol home tests. This would depend on your preference or the advice of your health provider. It is both convenient and quick. However, these tests should not replace medical advice. If you have risk factors for heart-related problems such as high blood pressure, diabetes, obesity, or heart problems, do consult with your physician for the best cholesterol testing method for you.
​