Health Benefits of Excercise No One Talks About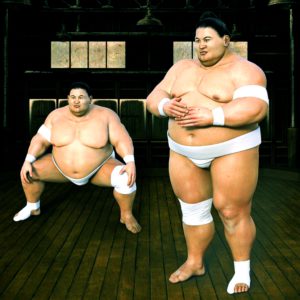 Even if you have the booty of a sumo wrestler, the body of a Victoria Secret model or somewhere in between and you believe exercise is only for fit chics on Instagram, you might want to rethink your perspective. Did you know that besides losing weight, there are other health benefits of exercising regularly? Furthermore, adverse metabolic changes such as high blood pressure, high blood sugar, and high blood fat, can occur in your body due to inactivity? On the other hand, being active can trigger positive metabolic changes in your body that can lower your blood pressure, sugar, and fats ( Augus 53).
Okay, I understand you love your body in all its glory. You are safe, secure and confident in it. You are amazingly amused at your silhouette in an out of clothes or maybe having a flattering figure is not essential to you. For many people this might be true, not everything is about aesthetics. They are pleased with the body they are in and rejects society's standards of beauty. Besides, aesthetics is culturally defined. The idea that skinny is sexy is not true to all culture. There are plenty of cultures that find females with love handles and muffin top sexy and men with beer bellies desirable to a woman. Therefore, there is no need to change your appearance, but you still need to be active to reap some of the other benefits.
It is widely documented and backed by numerous research that inactivity causes chronic conditions that shorten our livelihood and lives. The longer we sit on the coach, the shorter our lives will be. " The ability to exercise remains the single most powerful predictor of longevity Oz (6). Our bodies were made to be active and in motion. So let's get moving. Here are a few reasons you should get moving now, and the effects exercise has on your entire body:
Heart
Your cardiovascular system includes the heart, veins, and arteries. Together they allow blood to move easily throughout the body. The most known effects of these system functioning in harmony is your blood pressure . Regular exercise improves your heart function making the heart muscle stronger so it can efficiently pump more blood with less effort.
Have ever wondered how to improve your heart function? Probably not. But if you have high blood pressure, I bet you wonder how to reduce your blood pressure, so you can stop taking all those pills. Lowering your blood pressure should be your priority because along with kidney damage, heart failure, and other illnesses, you can have a brain bleed also known as a stroke due to high blood pressure. According to Nikam, you can reduce your chance of a stroke by 60% if you lower your blood pressure (279). Most people with heart disease are afraid to exercise because they think they might have a heart attack while exercising but according to Nikam this is a myth. A heart attack usually occurs at rest, while they are watching TV or in the early morning and not while exercising (173). But do check with your physician before you start any exercise program.
Skin
As blood circulates throughout your body during and after training it carries oxygen and nutrients that aids in nourishing the skin and healing wounds. Although too much sun can cause skin cancer too little can leave you depress. Going for a leisure walk on a bright sunny day allows your skin to soak up some sun. Your skin needs sun to make Vitamin D. Amongst other ailments vitamin D deficiency can cause depression, heart disease cancer and fractures ( Nair and Maseeh 2012). You can get too much of a good with sunlight, therefore, soak up the sun for only about 10minutes a day. That is all you need.
Lungs
You might find it very difficult and scary to exercise if you have lung disease or you are a smoker.Lung disease drastically decreases your lung capacity making it harder to breathe. However, small doses of exercise can help your lungs work more efficiently and deliver more oxygen to your blood. According to Sheff, "if you do less activity you become less fit and daily activities will become even harder" (2016) and the quality of your life will decrease. If you smoke NOW is the time to quit.
Bones and Joints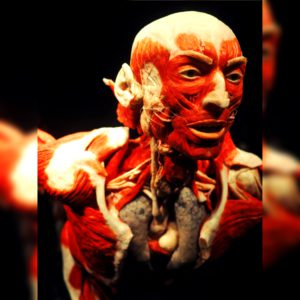 Resistant exercise causes muscles and bones to become stronger. Moreover, muscle strength is essential in preventing us from falling and if we do fall our chances of a fracture decreases if we have strong bones. This also because exercise causes an increase in muscle and bone growth.
Metabolic
If you are diabetes type 2, then exercise should be included in your activities of daily living. Studies have shown that exercise allows your muscle to use glucose which in turn lowers your blood sugar. This means if you exercise you can have your cake and it too. You can also increase your good cholesterol (HDL) by exercising. HDL removes LDL (bad Cholesterol) from arterial plaques thus preventing arterial blockage and subsequently a blockage (Nikam,145).
Anti-aging
A new study suggest that moderate intensity exercise may slow down the aging of cell because it slows aging at the cellular level. (Oaklander 16). Furthermore, regular exercise is proven to reduce blood pressure, reduce cholesterol and blood sugar.  Resistance training, mobility and stability exercises also decreases the risk of injuries that is associated with getting old.
Cognitive Benefits of exercise
Studies have shown that the neural pathways that are stimulated during exercise reduce the risk of dementia. Activities such as balancing on one leg while holding a ball can slow the progression of dementia that occurs with aging. Therefore, physicians are now prescribing exercise for their older patients (Cloud 73).
Pain
Exercise alleviate pain by increasing endorphin and increase blood flow that allows them to move throughout the body (pagan 20).
Psychological
Exercise make me high also known as euphoric. The endorphins releasing effect of exercise in your brain after only 30minutes of moderate intensity of exercise makes you feel pretty awesome. The awesome that won't make you get a DUI. This effect can last for several hours after you have workout thus helps you to manage anxiety, tension, and stress ( Nikam 172).
Sex
Along with increasing blood flow to your vital organs, exercise also increases blood flow to your sexual organs as well. According to Jorge Chavarro, MD of the Harvard School of Public Health exercise lowers the risk of erectile dysfunction in men. Women that exercise regularly feel sexier, confident and have more orgasms. Above all, exercise might be the performance improvement remedy that you need to improve your sex life or take it to the next level.
What counts as exercise?
While there is traditional exercise like biking, running, walking and weightlifting there are nontraditional activities like doing yard work, cleaning the house and sexual intercourse that counts toward improving your health. Any activity that causes your body to be in constant motion counts. The key is to increase your heart by 50% of your rate at rest.
You should discuss with your doctor regarding if you are a candidate for exercise. Once you get the green light to start moving, you can start with the below recommendations.
How often and How Long?
To gain the most health benefit of exercise, the American Heart Association recommends 30 mins of moderate exercise 5 days a week. They also recommend strength training 2 times per week.   If you don't have the time or energy, you can also start with 10mins at a time with a goal of 30 mins per day. It is important to start where you are and work toward a 30mins goal.