How To Reverse Aging Naturally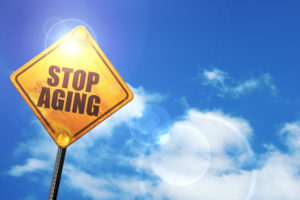 You cannot ask your plastic surgeon  how to reverse aging naturally without surgery because they will probably tell you that it is not possible. But according to scientist, it is possible to halt and reverse the aging the process.
But first, let's define aging. Then we will explore age-defying remedies touted by cosmetic companies, aestheticians and plastic surgeons trying to get your hard earned money. Are they effective? Lastly, we will discuss immediate steps you can start to take, literally, right now to slow down aging and improve your health and well-being.
Why do some of us want to stay young as long as we can?  Is it because we don't want to die? Probably not or is because we know old age sucks. Let's keep it real. When we are young, we can eat as much french fries and hamburger as we like and still have a good body and be "healthy." No diabetes, hypertension or high cholesterol. We maintain good health without exercise and poor nutrition.   For the most part, when we are young, our five senses are intact, and our organs are functioning at optimal levels. We can adapt to changes and recover from illnesses quickly, and our metabolism is fast and burns through the burger and fries like lightning. As we age biologically and chronically, the way  our body functions change on all levels. We get sick easily causing us to make frequent visits to the doctor's office. Unfortunately, some of us never recover from our illness leaving us worse off than how we started.
Biological Age
Biological Age involves the progressive deterioration of cells in our body causing a decline in our organ's function with the passage of time. Our activities of daily living such as eating, physical activity, sleeping, smoking, sun exposure, and stress level impact our biological age. The rate at which our cells, tissues, muscles, and organs age can be modified by modifying our lifestyle.  In other words, what we do or do not do on a day to day basis determines our biological age. Furthermore, this process is different for each person and possibly determined by genes.
Chronological Age
On the other chronological age is also the passage of time but is measured using our date of birth to the current year. This age, however, is a not a modifiable value. The proof is on your birth certificate.
The Aging Process
As we age, our body gradually loses some of its function. Some are quite visible, but most are not so obvious and only become apparent when we are experiencing health problems such as high blood pressure. Let's take a look inside our body's structures and identify some of the changes.  Can you relate to any of the below changes?
Brain and Nervous system:
•Impaired thoughts and memory
•Decline in motor control and mobility
•Loss of senses such as hearing and seeing
Heart and Lungs:
Heart muscle thickens
Heart valves weaken
Decrease in respiratory muscle strength
Cells, Organs, and Tissues:
•Telomeres shorten, and cells die
•Stiffen connective tissues to support organs
•Decrease in organ function
•Slow immune response
Blood Vessels:
•Blood vessels become thicker, stiffer, and less flexible
•Blood flow to organs become sluggish
Bones, muscles, joints:
•Bones and cartilage become weak
•Joints become stiffer and less flexible
•Muscles weaken
Digestive System:
•Digestion slows down
•Increase constipation
•Decrease metabolism
Skin and Hair:
•Decrease elasticity and increased dryness
•Increase wrinkles and bruising
•Impaired temperature regulation
•Thinned and grey hair
Reproductive System:
•Decrease reproductive hormones
•Decrease sex drive
Due to our different habits most of us biological and chronological age never at the same rate. Because of our lifestyles such as inactivity, smoking, and an eating process food, our biological age outruns our chronological age and ages us faster than our chronological age. Yeah some of us look older than our stated age and will use any method possible to slow done or reverse the process. Have tried any of the below remedies?  Were you pleased with the result?
Age Defying Remedies
Cosmetic Surgery and Lasers
Creams, injectables
Special Diet
Regular Exercise
Smoking  Cessation
Hair and Makeup
Teeth Whitening
The Verdict
The list is not all-inclusive, but it includes the most popular ones I found on the web. However, some of these are not the most effective because that don't target reversing aging at the cellular level. They, don't affect the biological aging process at all. Unfortunately, most people turn to these options when they should be looking elsewhere. Dermatologic procedures, cosmetic surgery, and skin care products only target saggy skin and wrinkles and nothing else.
If you are serious about maintaining, slowing or reversing the aging process, then you should consider the following recommendations supported by research. According to researchers, proper nutrition and exercise are the two most effective ways to reverse aging and delay the effects of aging cells on your well being. Therefore you can ditch the pills, creams, lasers treatments, and surgeries. Unfortunately, 75% of older adults in America are not engaging in any physical activity and are not reaping the benefits  (Nied and Franklin, 2002).
If your goal is to lose weight, then diet is the most important thing you can modify to help you get to your weight loss goals. Research suggests weight loss is 90% nutrition, and you can lose weight just by changing your diet. Minimal exercise needed.
However, if you want to gain muscle, flexibility and improve your cardiovascular performance diet will not help. Also, losing weight without exercise leads to loose flabby skin. Therefore, consider adding some physical activity along with proper nutrition. This way you will benefit from the other health benefits of exercise as listed below:
Efficient circulation of blood
Strong muscles and bones
Improve immunity
Increase flexibility
Heart health is improved
Improve Memory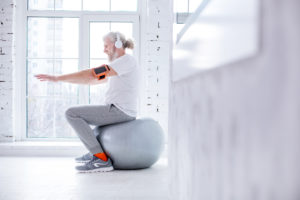 To summarize, youth does not come in a bottle or a pill. But you can slow down the clock and age gracefully with proper nutrition, rest and physical activity. Doctors recommend 150mins of moderate aerobic activity and strength training two times per week.  Also, cut out the process foods. Ask your physician and see what he suggests. Explore options like weight training. You don't have to lift heavy weights to reap the benefits. Consider using your body weight and resistance bands. They are just as effective, and you can perform them anywhere. Yoga and Pilates also increase flexibility and will tone your muscles. Search out options until you find an activity that you like, and you can stick to in the long run.
If you had to choose dieting or an exercise program, which one will you pick? If not exercise, what is stopping you from starting? Leave your responses and comments below.
Works Cited
Nied, Robert J. and Barry A. Franklin. "Promoting and prescribing exercise for the elderly." American Family Physician 65.3 (2002): 419-426. 8 6 2019.